Books are available on Amazon!
Innovating Play: Reimagining Learning through Meaningful Tech Integration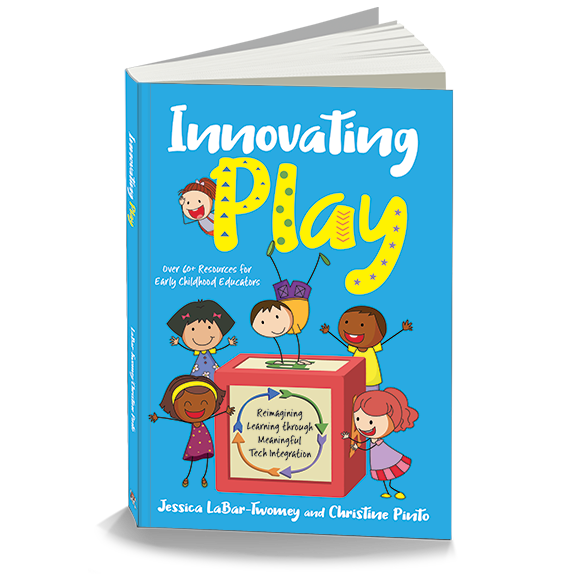 Technology isn't just a way to innovate instruction; it's also the key to building classrooms that are dynamic, playful, and truly connected. In Innovating Play, we share:
insights that led our kindergarten classes to generative, daily collaborations from opposite ends of the United States
a powerful set of digital tools that transform social-emotional learning
the process of leveraging classroom technology in order to foster empathy and broaden horizons
rich examples from our own classrooms
a treasure trove of actionable, impactful tips that will help you seamlessly connect your students with the world around them
Customer Reviews for Innovating Play
Sanity Saver: every early childhood teacher needs this book!
"Thank you Christine and Jessica. Innovating Play is like having a personal coach with you every day. I am a sixteen year veteran PreK teacher and a Model Teacher for my school district. They teach me something new with each read." – BMelc
This book is a must have for our digital learners!
"Innovating Play is a great resource filled with great ideas to help reimagine learning through the digital world while still incorporating play! There were resources that helped explain to ANYONE how to create and collaborate." – Nora Maurer
---
Of course Innovating Play has connections to Google Apps for Littles! We consider the books siblings – click here to read more.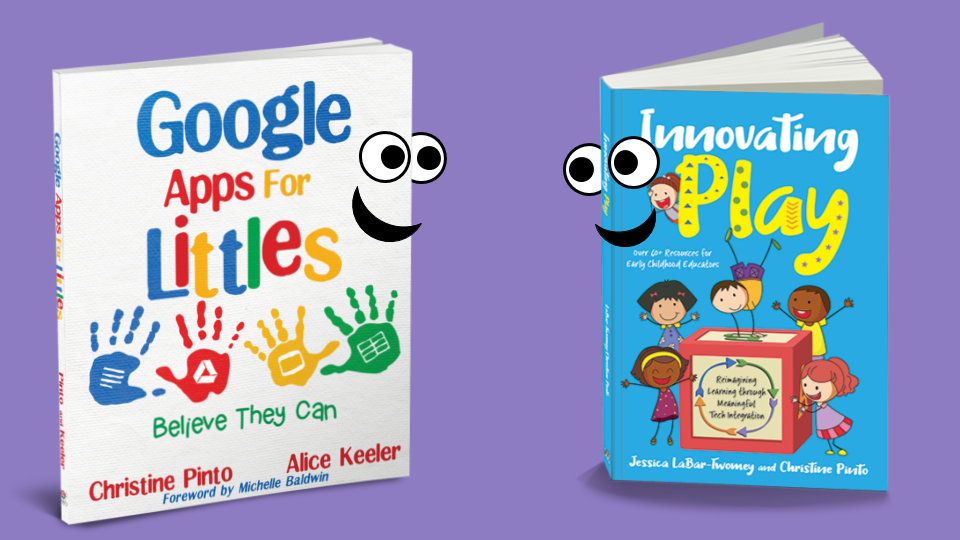 ---
Google Apps for Littles: Believe They Can
Empower young learners with understanding how to use digital tools to learn and create! In doing so you are equipping them for their future education. Google Apps for Littles provides you with:
practical ways to approach technology with young learners
activities for integrating Google Apps in the primary classroom
easy to implement ideas for using Google Apps as an educator
exercises that build important skills, such as critical thinking and collaboration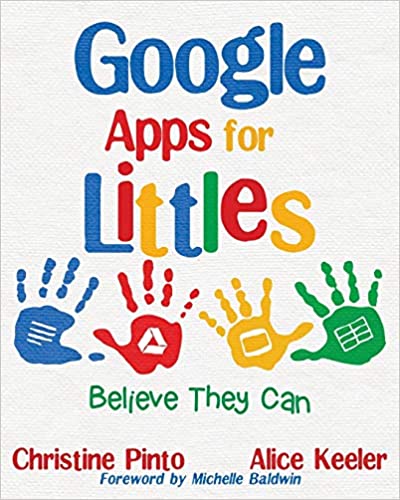 Customer Reviews for Google Apps for Littles
Ideas you can use in class tomorrow
"If you are an elementary teacher in a G Suite district, you MUST have this book! Christine brings her knowledge of teaching littles and Alice brings all of her G Suite wisdom and together they have crafted a practical handbook for elementary teachers." – Mickie
#LittlesCan!
"After reading the first couple chapters, I taught my kinder kiddos how to log in onto their Chromebook and they were able to do it in 3 weeks! (And I only see them once a week to teach them). Lots of good info you won't regret purchasing this book!" – Emy
---
Bulk Ordering
Innovating Play and Google Apps for Littles are available for bulk book ordering. Please email wendy@daveburgessconsulting.com for details.