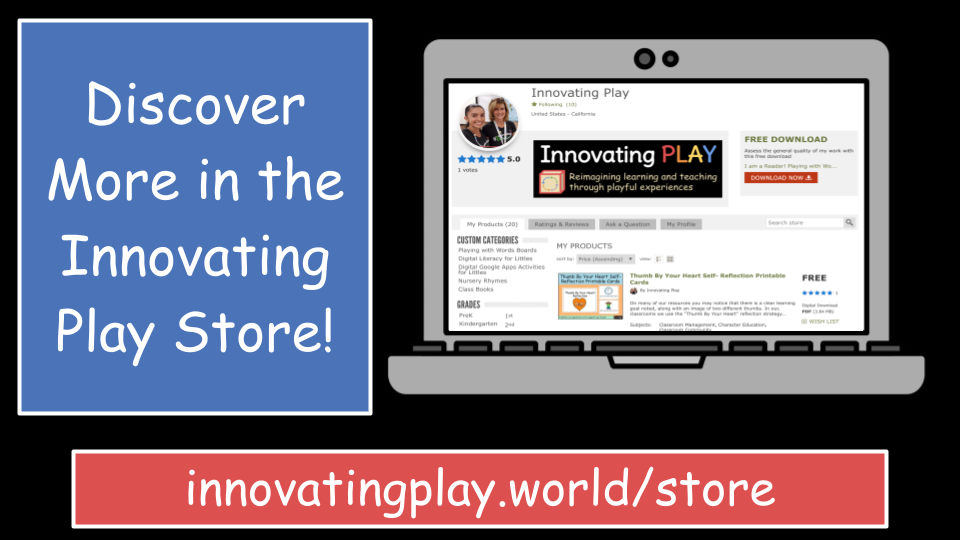 The Innovating Play Store is open! We are delighted to share that we have dedicated time to rethinking and elevating our original set of activities, with the goal of providing new inspiration for teachers and students alike. While our original activities have proven their value over time, we went back to each one, taking into account the insights gained from years of student engagement. We also made visual refinements to enhance clarity and contribute to the development of connected learning experiences throughout the year.
In addition, we are thrilled to take this opportunity to share many new activities that will help you to build even deeper connections through blended learning! We hope that you find that our entire collection of resources and activities now holds a cohesive look that represents the underlying vision for Innovating Play.
We are taking all of our reimagined resources back into the classroom to learn and play with our children, and are so happy to be able to invite you to join us! While we will be busy in the classroom just like you, we look forward to adding more goodies to the store as time allows (we have a whole line up of experiences waiting in the wings!!) We joyfully invite you to head on over and check things out so we can all play together! This is where we will be posting our latest resources – so be sure to follow our store!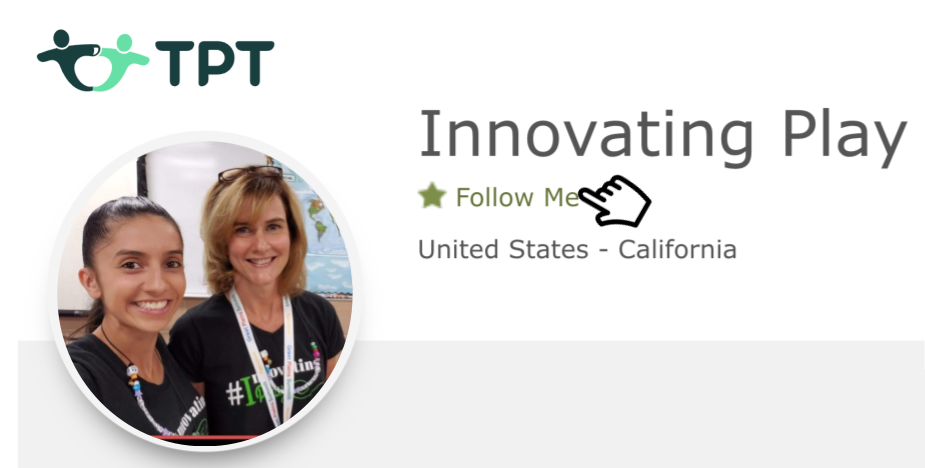 Innovating Play Resource Categories
These are the categories that you will find at our store. It's important to note that some of our resources fall under multiple categories. Click on a cover image to be taken to that category and view the resources in it.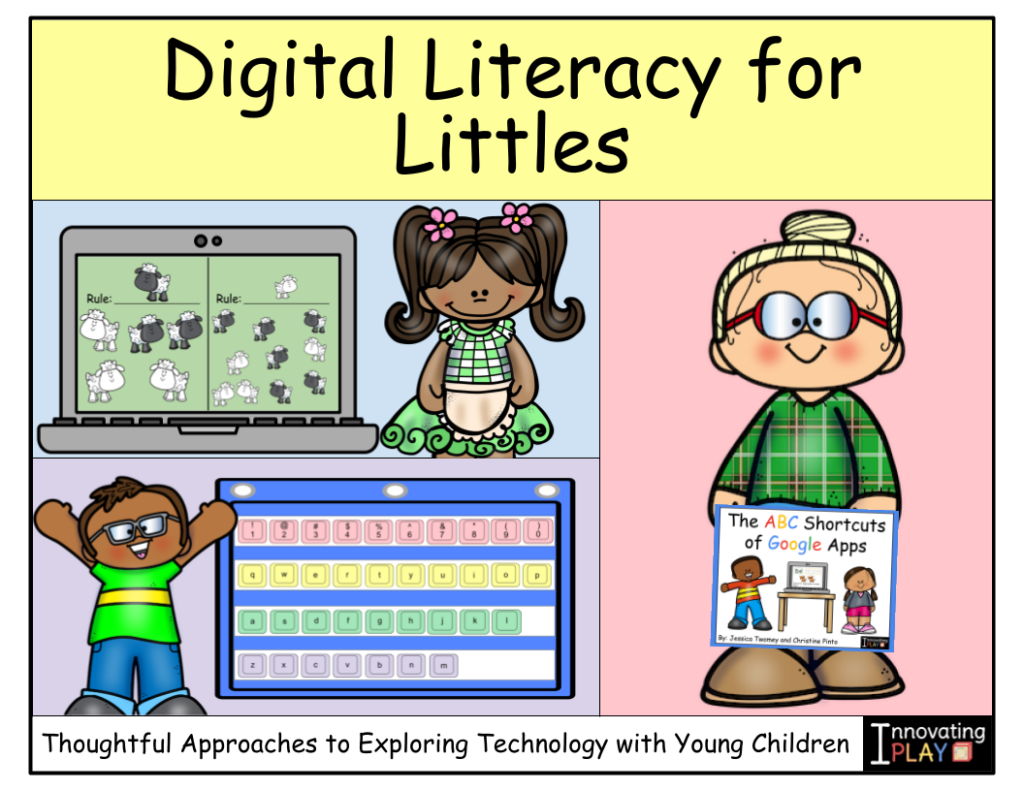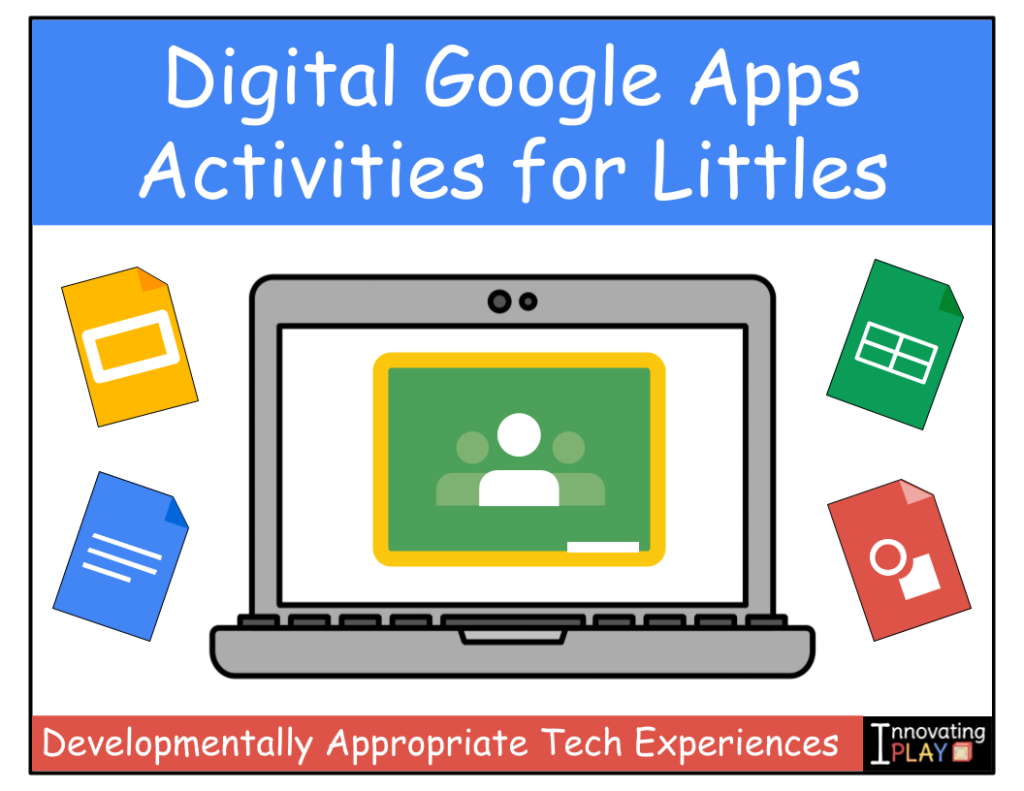 Digital Google Apps Activities for Littles: Developmentally Appropriate Tech Experiences – Young students CAN be creators with technology. They can model their thinking while learning to navigate within apps that they can use for years to come. While activities can be enjoyed in isolation, many are connected to nursery rhymes, which offer purposeful context. Activities connected to nursery rhymes come with a bonus off-screen extension, and a print-out of the nursery rhyme.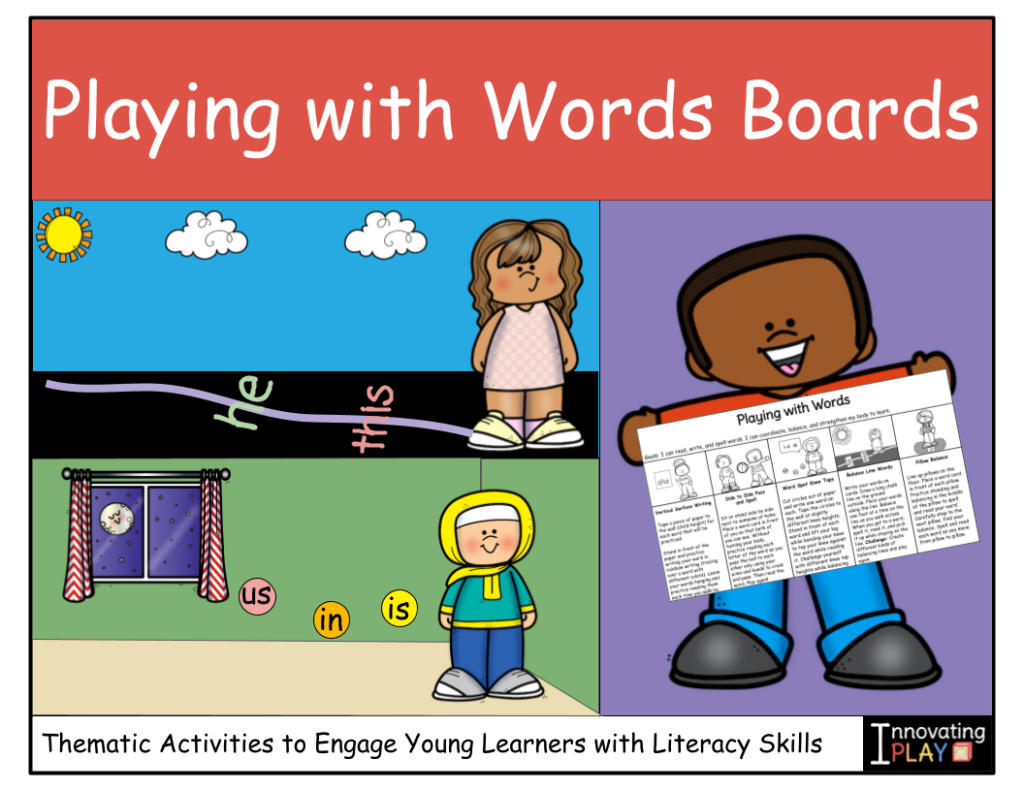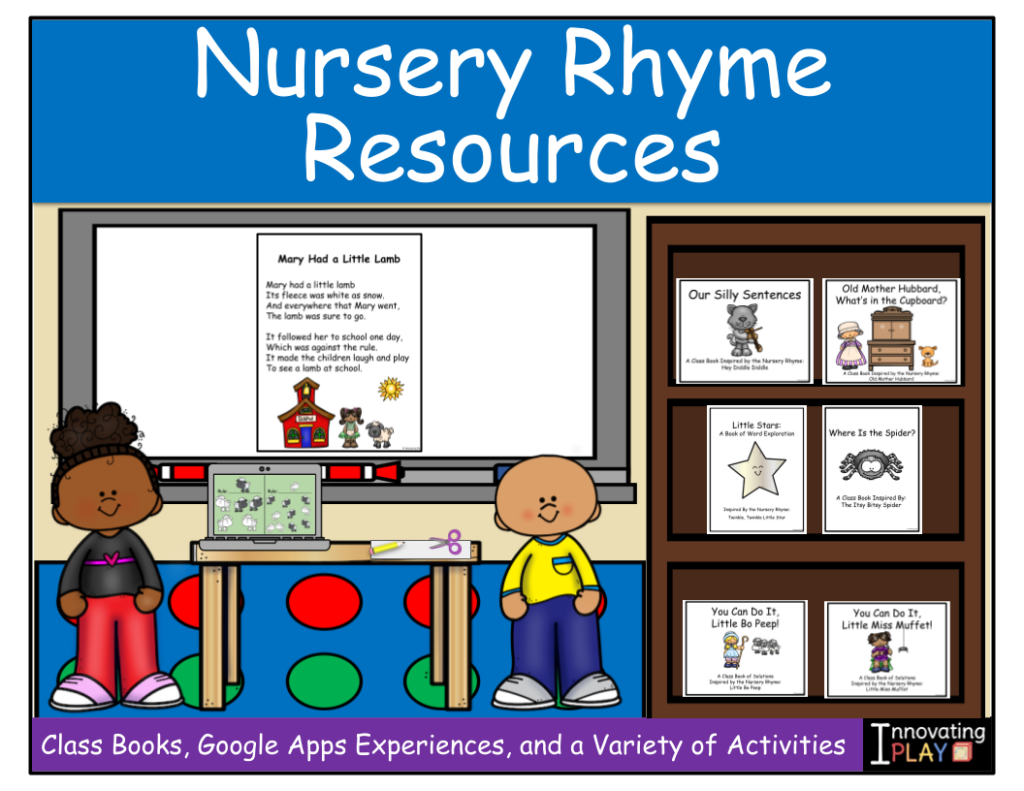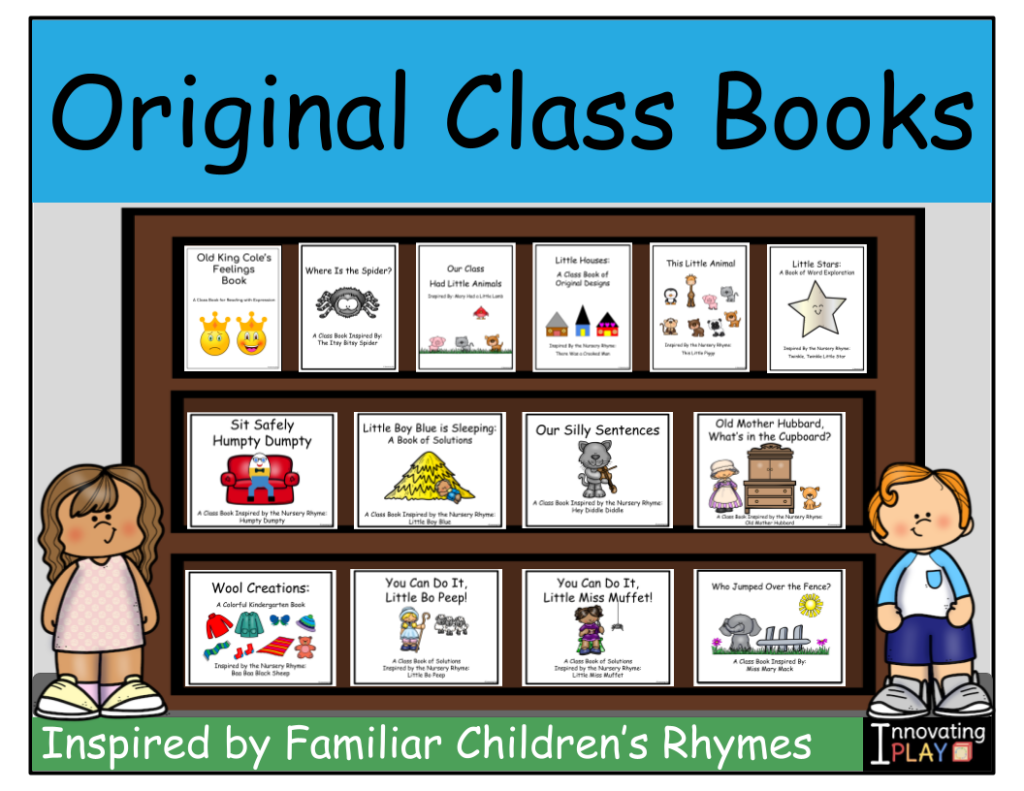 Original Class Books: Inspired by Familiar Children's Rhymes – Our students enjoy "remixing" nursery rhymes, this means changing up the words to the rhyme to include themselves, or implementing their own idea. We, as teachers, love the reading and writing goals that are met through these experiences.