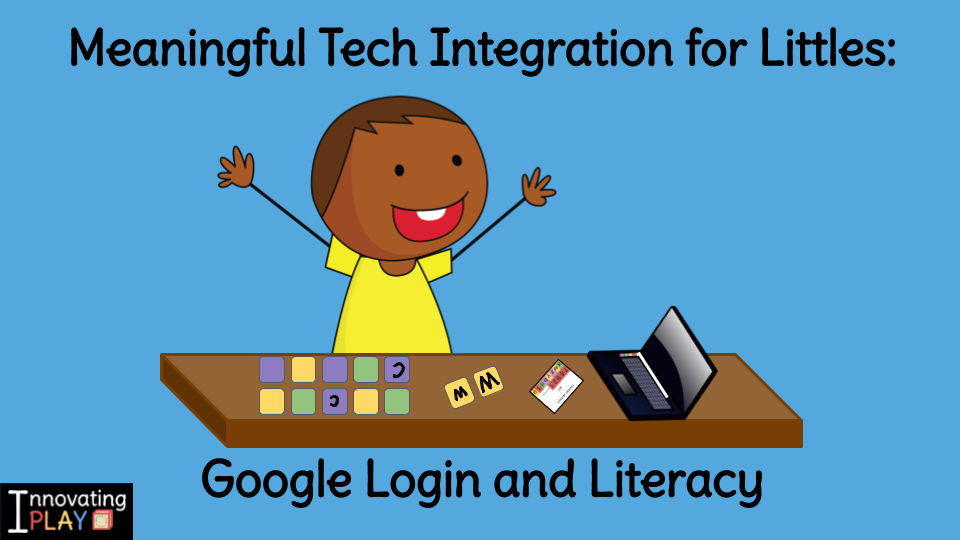 Empowering Kids to Login – From Anywhere
In the classroom, our kids have the support of login cards and colored tape on the keyboards. The idea can be modified in a number of ways. Instead of using tape on the keyboards, a transportable Login Color Key can be placed over a keyboard to support the login process.

Access this post for a login card template and how to customize cards for your class.
The benefits of the Login Color Key are:
It can be used on keyboards anywhere – at school or at home
It is a tool that is easily transportable
Eliminates the need for tape and applying tape to keyboards 🙂
Corresponds with colors on the login card
Enlarges the domain name (since it appears small on the login cards)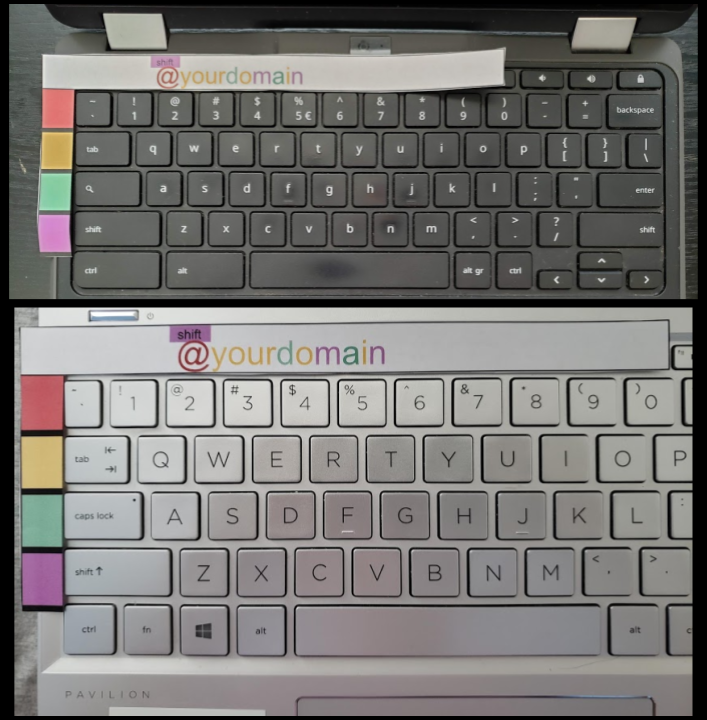 Fun fact: Jessica had this idea years ago and used it to help Littles login at school and support families with accessing Google accounts at home.
---
Discover more opportunities for supporting littles with digital literacy and tech integration with these related resources. Click on either of the category images.
Blending Google Login and Literacy Development
One of the greatest gifts we can give children and families is context and purpose for learning. There are many routines to establish as we support students and caregivers in developing comfort with how to use new learning tools. This can also be seen as an opportunity to weave learning and tech procedures together. We have experiences and strategies for blending Google account login procedure with the development of real-world literacy and alphabet knowledge, that we offer in our EduSpark program!