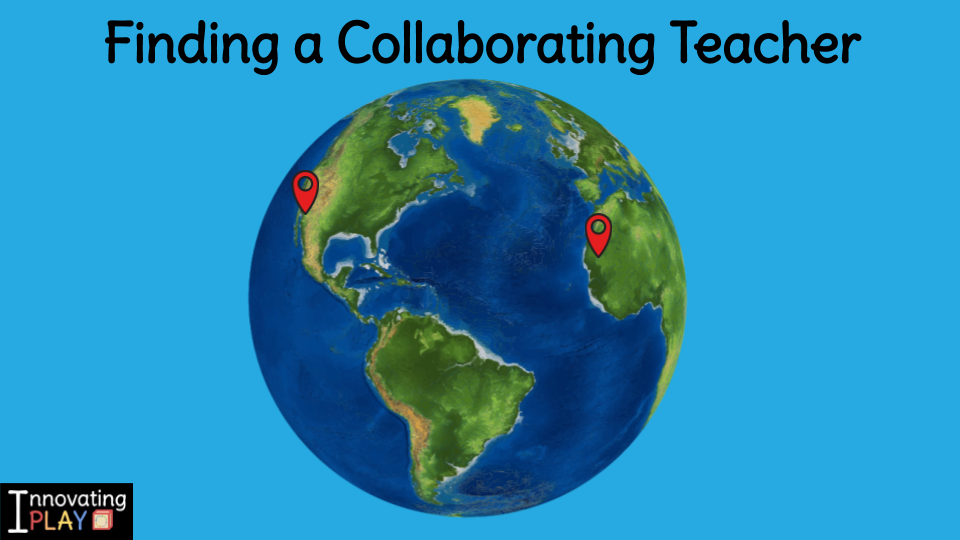 Have you considered exploring a consistent collaboration with another class in a different location? Working with a class in a different location on a regular basis, offers the potential to move beyond the limits of any given school district. This approach can develop empathy and relationships as students explore authentic observations between learning communities. Classroom collaborations across the country, or the world, broaden the scope of what we can offer to all children. This helps to ensure an equitable education which is inclusive of a broad range of people, perspectives, and experiences.
Perhaps finding a collaborating teacher and class is something that interests you. The question then becomes HOW do I find someone who also wants to collaborate with me? This is where we would like to offer educators a place to find each other! The spreadsheet below is organized by grade level. Simply locate your grade level sheet and fill out a row to share your name, Twitter handle/way to find you, location, and what you would like to collaborate about. Afterwards, be sure to come back and check to see if more educators have added themselves. Once you find a match, you can remove yourself from that grade level sheet; and add yourself to the Found a Match sheet if you are willing to share your discoveries! Click the link below to add your information to the Finding a Collaborating Teacher spreadsheet.
Invite Others to Play
Help us spread the word that this invitation is available for teachers to connect and find each other. These are the images we will be using when we share on social media, you are welcome to use them as well. Use the hashtag #InnovatingPlay when you share and when you can, include the link to the spreadsheet too: innovatingplay.world/collaboratingteacher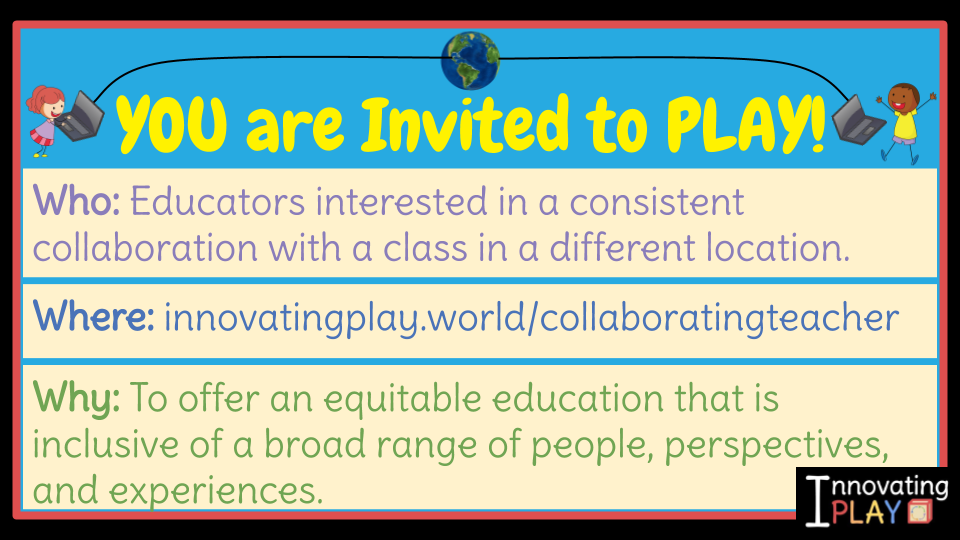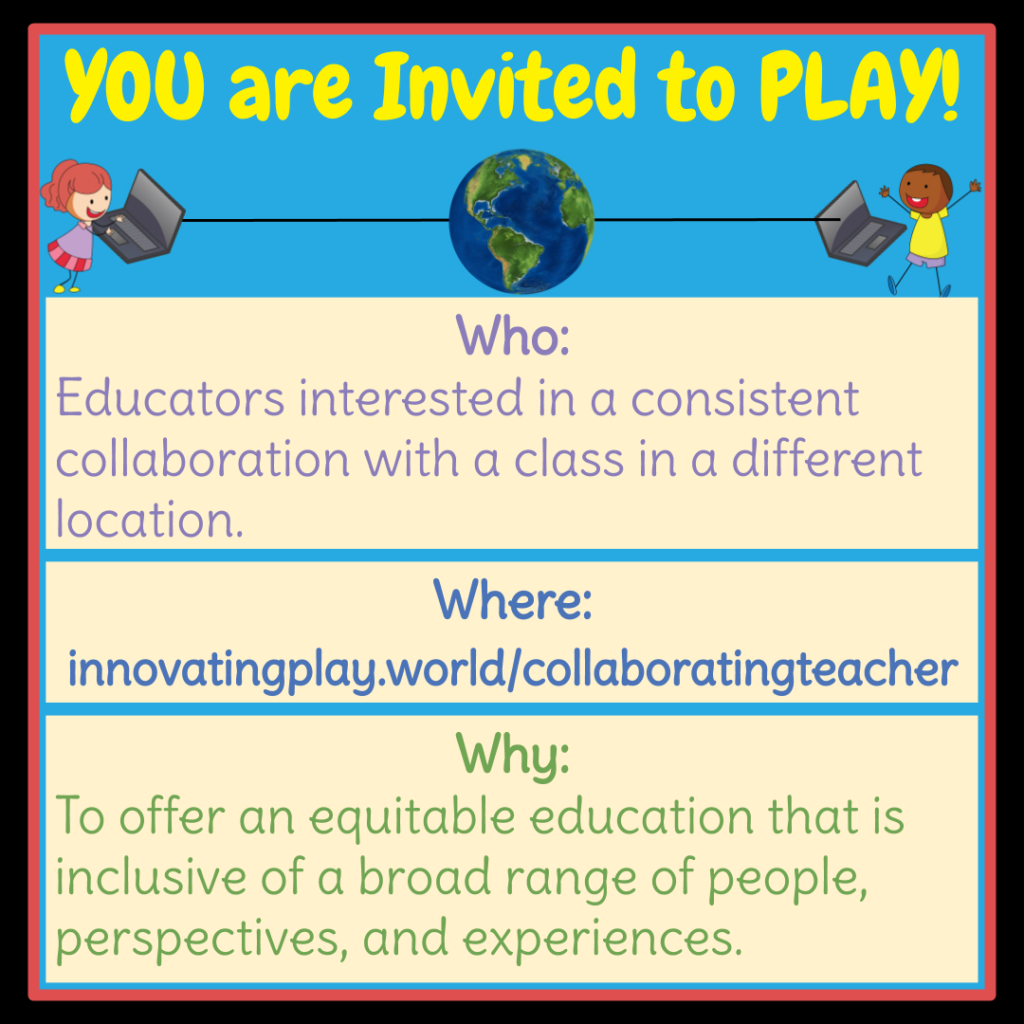 ---
All resources and blog articles created under the Innovating Play brand are the property of Christine Pinto, Jessica Twomey, and Innovating Play LLC. Unauthorized use and/or duplication of materials without express and written permission from Christine Pinto or Jessica Twomey is strictly prohibited. Resources offered are for personal use and may NOT be sold by any means. Sharing forward is allowed, provided that full and clear credit is given to Christine Pinto, Jessica Twomey, and Innovating Play, with appropriate and specific direction to the original content on innovatingplay.world. Please see our Copyright Policy for more details.