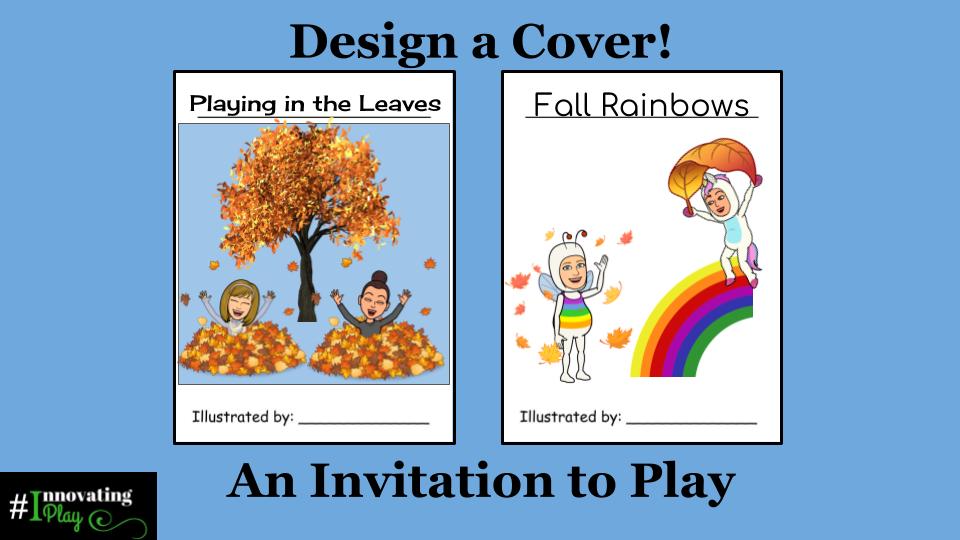 The Fall season is upon us and across the country learners are experiencing changes in a variety of ways.  Whether you are in a place where leaves are changing color and the air is getting cooler, or the greenery and warm air continue to fill your space, we are inviting ALL students to share in the magic of Autumn through this Invitation to Play!
As part of this experience learners will:
Identify author's purpose by sorting narrative and expository images
Explore creativity and student choice by designing unique book covers
Follow multi-step directions to support and elevate creation
Share completed work in a collaborative digital space
We are so excited to invite teachers and students across grade levels to join us in this seasonal experience and Innovate Play TOGETHER!  Everyone can play!
How to Play
1. Grab a copy of the template, facilitate a whole class discussion/sort of the images around the slide, and put into the Expository and Narrative columns. (You will notice that the images are linked to their corresponding slides which have drawing videos, so try not to remove the links!)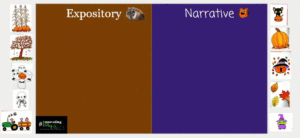 2. Share the link to the slides presentation with your students via Seesaw, Google Classroom, class website, etc. (students only need Can View access). Instruct your kids to click on the present button and click on the image they want to learn how to draw. Clicking on the house icon takes students back to the first slide with the Expository/Narrative sort.

3. Grab your copy of the book cover template, and distribute it to your students. You will also find some bonus writing paper, so students can start to think about their purpose as authors when they write!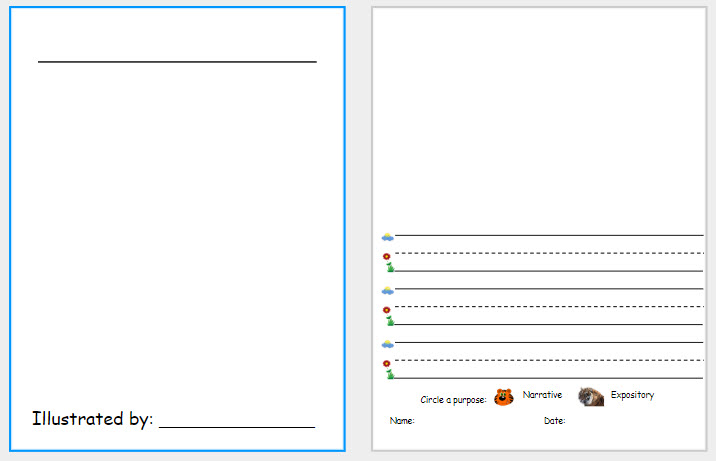 4. After your students illustrate their covers and come up with a title, take pictures of them and share them in the Design a Cover collaborative slides! (Please be sure to crop off or blur student names).
Developing a Purpose for Writing
As young readers and writers begin to explore the world of text, teachers begin to scaffold student's understanding of author's purpose.  We compare and contrast texts on the same topic in order to understand the ways in which authors and illustrators communicate ideas with a specific purpose.  
In Kindergarten we sort books by identifying Expository and Narrative elements.  This begins by looking carefully at the cover of the book for clues about what the author and illustrator may try to convey in the text.  As students progress in their literacy development across grade level, they build on this understanding as they take on more complex tasks in reading and writing.  
This activity is meant to offer ALL children in various grade levels the opportunity to solidify their understanding, and expand their experience by producing original book covers that can be shared across the country!   
In this invitation to play we provide:
Opportunities for whole class/small group/individual experiences
Clear direct instruction through videos to produce high quality work
Student choice and expression
A space for authentic audience and digital citizenship through shared collaborative space
Although this activity is meant for all children, here are a few of the Kindergarten ELA Common Core Standards addressed in this task:
CCSS.ELA-LITERACY.RL.K.5

Recognize common types of texts (e.g., storybooks, poems)

CCSS.ELA-LITERACY.RL.K.6

With prompting and support, name the author and illustrator of a story and define the role of each in telling the story

CCSS.ELA-LITERACY.W.K.6

With guidance and support from adults, explore a variety of digital tools to produce and publish writing, including in collaboration with peers.
Extending into Fiction and Nonfiction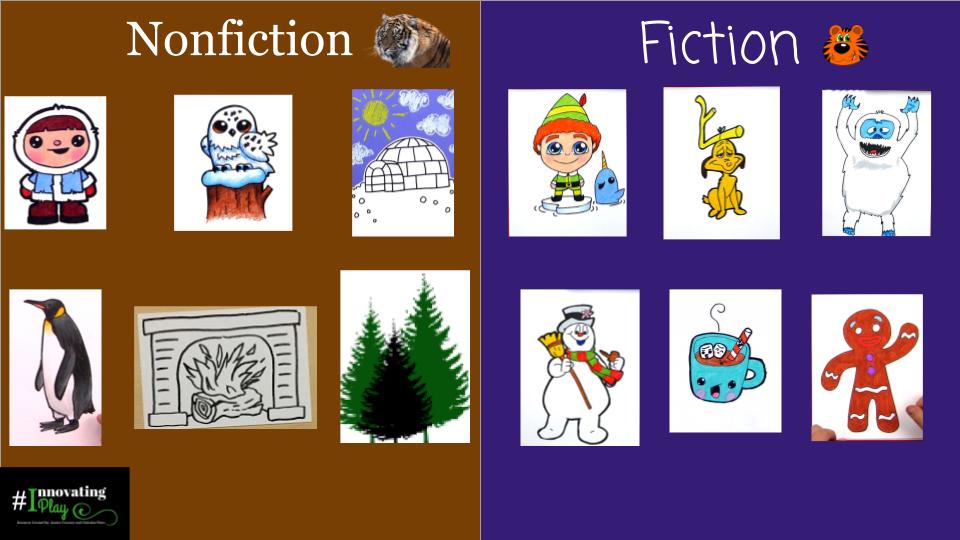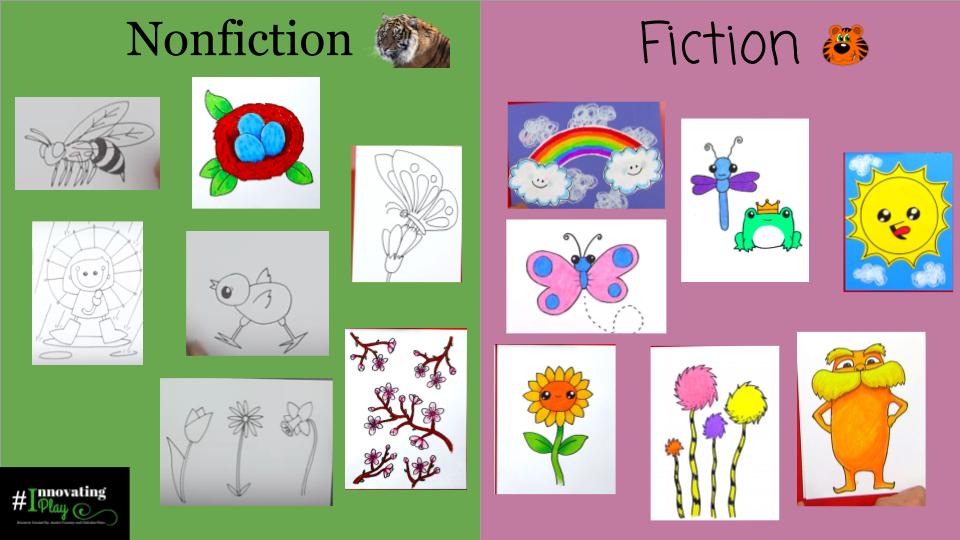 In order to extend our book cover invitation, we thought about HOW kids might see books organized in the library. So this time when the kids design a book cover, they have another way of identifying which type of book it is AND can think about which section of the library it might be found.
Consider CONNECTING with the librarian/media specialists, WONDERING about how nonfiction and fiction helps to organize books in the library, PLAYING to explore the library set up, and DISCOVERING new books!
---
If you enjoyed the ideas in this post, you may be interested in our Class Books resources.
Click here
or on the category image to the right to discover more!