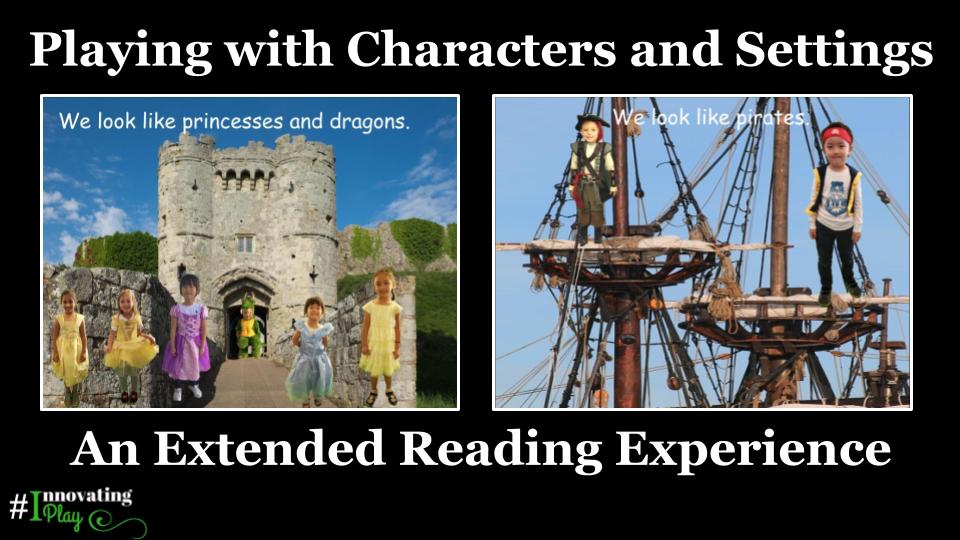 As part of Extended Reading in our Kindergarten classes, we seek to give children rich literacy experiences that model use of reading skills and strategies, as well as explore concepts in ways that allow for meaningful connection beyond the book. Utilizing the leveled book Halloween Costumes from Reading A-Z, we were able to initiate a conventional shared reading experience focused on story pattern, high frequency words, and the role of character and setting within the story. Our goal was then to take the experience to the next level by engaging children in these concepts by moving beyond the book. In Chapter 4 of Innovating Play we go into more detail with this experience, share about the tools that we used to create the class book, and offer connected hands-on activities.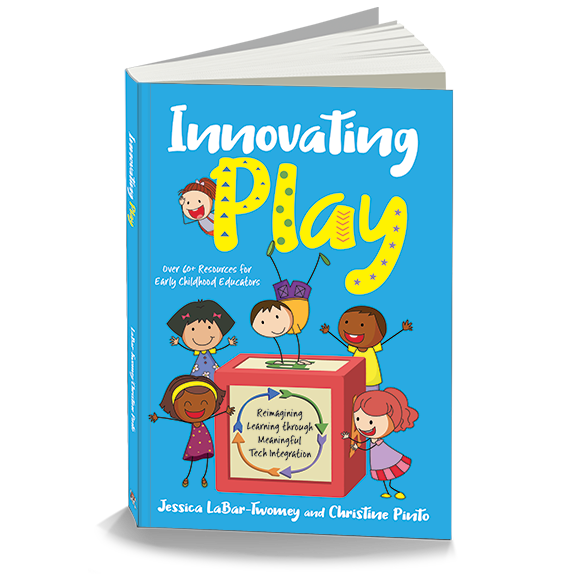 Our Innovating Play book is available in print AND digitally through Amazon and Barnes & Noble. This means, if you purchase a digital version you can have access to resources NOW. Not only are you getting the resources mentioned in this post, but even more context for how they are used AND over 60 ADDITIONAL resources offered in the book. Prime shipping is available through Amazon if physical books suit you better. Thank you for supporting our work and the time, energy, and effort it takes for us to create and share resources!
Standards Covered During this Experience
CCSS.ELA-LITERACY.RF.K.4
Read emergent-reader texts with purpose and understanding.
CCSS.ELA-LITERACY.RL.K.3
With prompting and support, identify characters, settings, and major events in a story.
CCSS.ELA-LITERACY.W.K.6
With guidance and support from adults, explore a variety of digital tools to produce and publish writing, including in collaboration with peers.
CCSS.ELA-LITERACY.SL.K.5
Add drawings or other visual displays to descriptions as desired to provide additional detail.
CCSS.ELA-LITERACY.SL.K.1
Participate in collaborative conversations with diverse partners about kindergarten topics and texts with peers and adults in small and larger groups.
---
Related activities and resources that support the idea of playing with characters and settings can also be found in our store. Click on a category image to discover more!