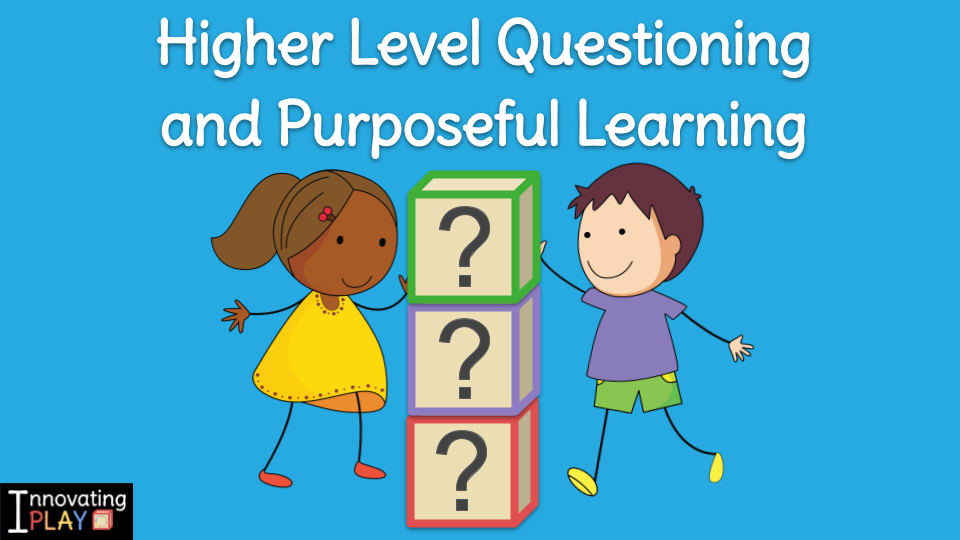 Setting the Stage with Morning Messages
In our previous post we talked about Digital Workflow that Elevates Learning & Teaching. We continue to build connections to Morning Messages as we think about using them to establish a purpose for learning. Even with our youngest learners, we strive to help students see the value and intention for the experiences we weave together throughout the day. Instead of simply having a Morning Message that states information about the day ahead, we strive to include higher level questions that engage children in conversation about the bigger picture of learning that will be taking place. We use questions that begin with: What if…? Why…? How do we know…? In doing so, we model the expectations for oral language and communication of curiosity that are a part of the class culture.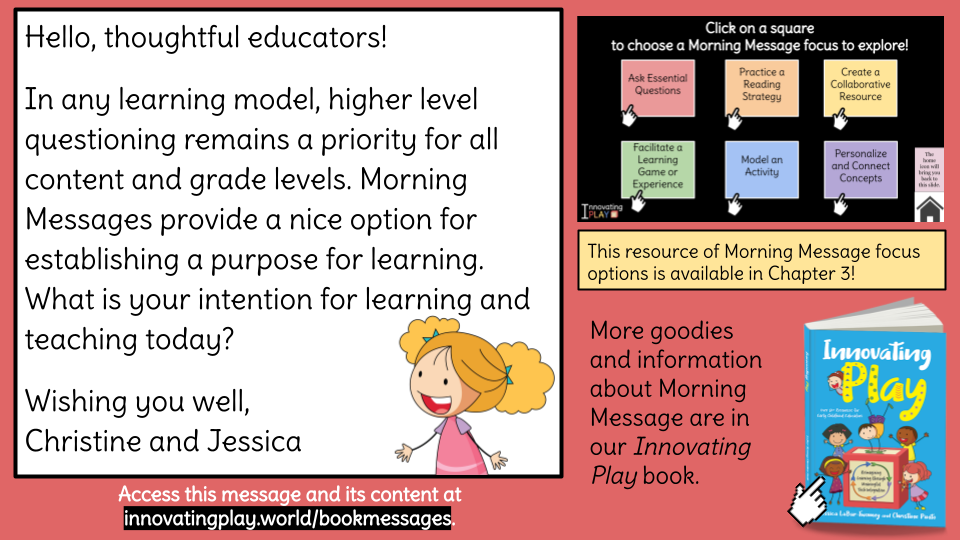 Think about this compelling quote from Bernard Baruch:
"Millions saw the apple fall, but Newton was the one who asked why."
To preserve natural curiosity and willingness to question is at the heart of our kindergarten classrooms. We strive to create safe, encouraging learning and play spaces that nurture organic questioning of the surrounding world. We always want our children to be ready to ask and explore questions individually and within our learning community.
Innovating Play Mindset
In our book, we explore the Innovating Play Cycle. Establishing a culture of wonder, questioning, and curiosity is essential for all learning and play. We explain the wonder phase of the cycle on page 4:
Wonder: When a connection inspires it will naturally provoke wonder, or curiosity. The language of wondering is part of the culture of the early elementary classroom. Wondering comes in either the form of a statement (I wonder…) or a question. Lessons and experiences that begin with wonder hold authentic engagement opportunities.

Innovating Play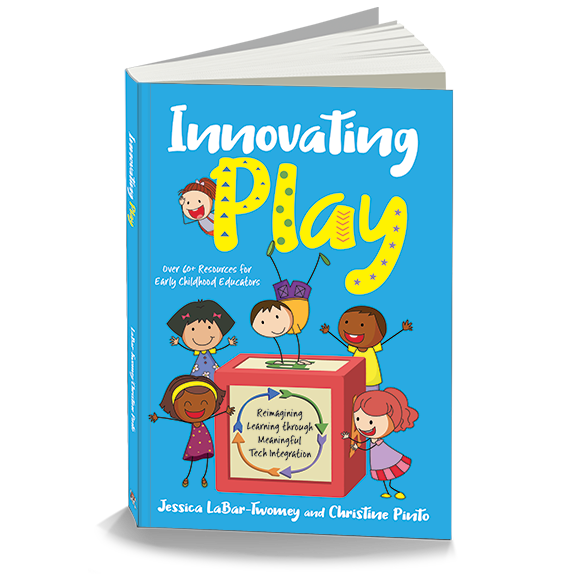 Think About It, and Share with Your PLN!
Share your strategies with us and the Innovating Play Community! We posted this prompt on Facebook, Twitter, and Instagram. You are welcome to respond to click on the links to the post or share directly on your feed! Just be sure to tag us and use the #InnovatingPlay hashtag.