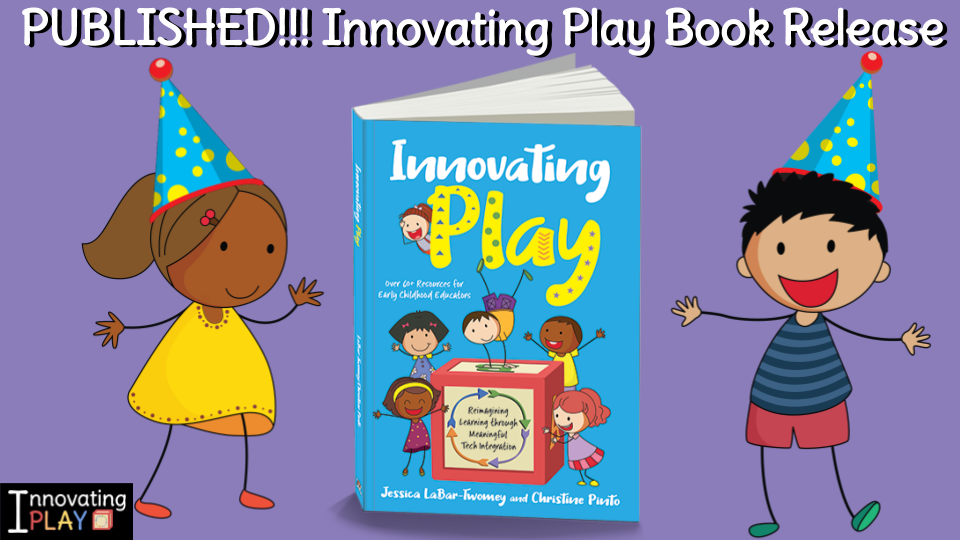 THE. DAY. IS. FINALLY. HERE!!!!! Our Innovating Play book is officially published and available on Amazon and Barnes & Noble!
Words can't describe how excited we are about this moment and how STOKED we are for you to grab a copy and play along with us. We also feel relief in knowing that our ideas, stories, and resources are cohesively organized in ONE space for educators. Want to know what you're in for?? Take a listen to our 2 minute book trailer to discover more.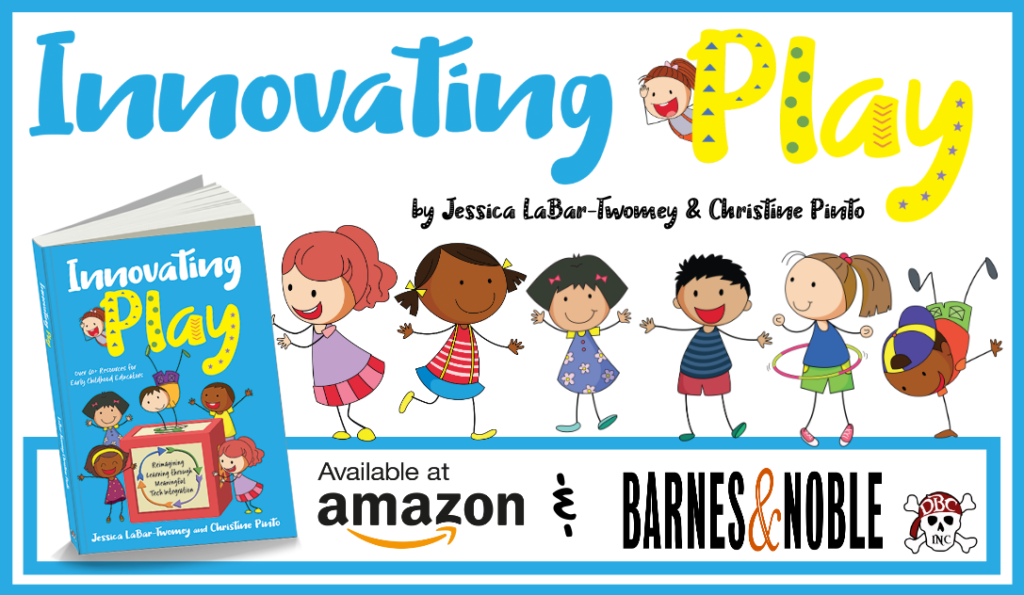 Special (Virtual) Appearances
Facebook Live
Our publisher, DBC Inc., is celebrating our book birthday by hosting a Facebook Live with us. This will take place on the Dave Burgess Consulting, Inc. Facebook page on November 25th at 2 PM PST/4 PM CST.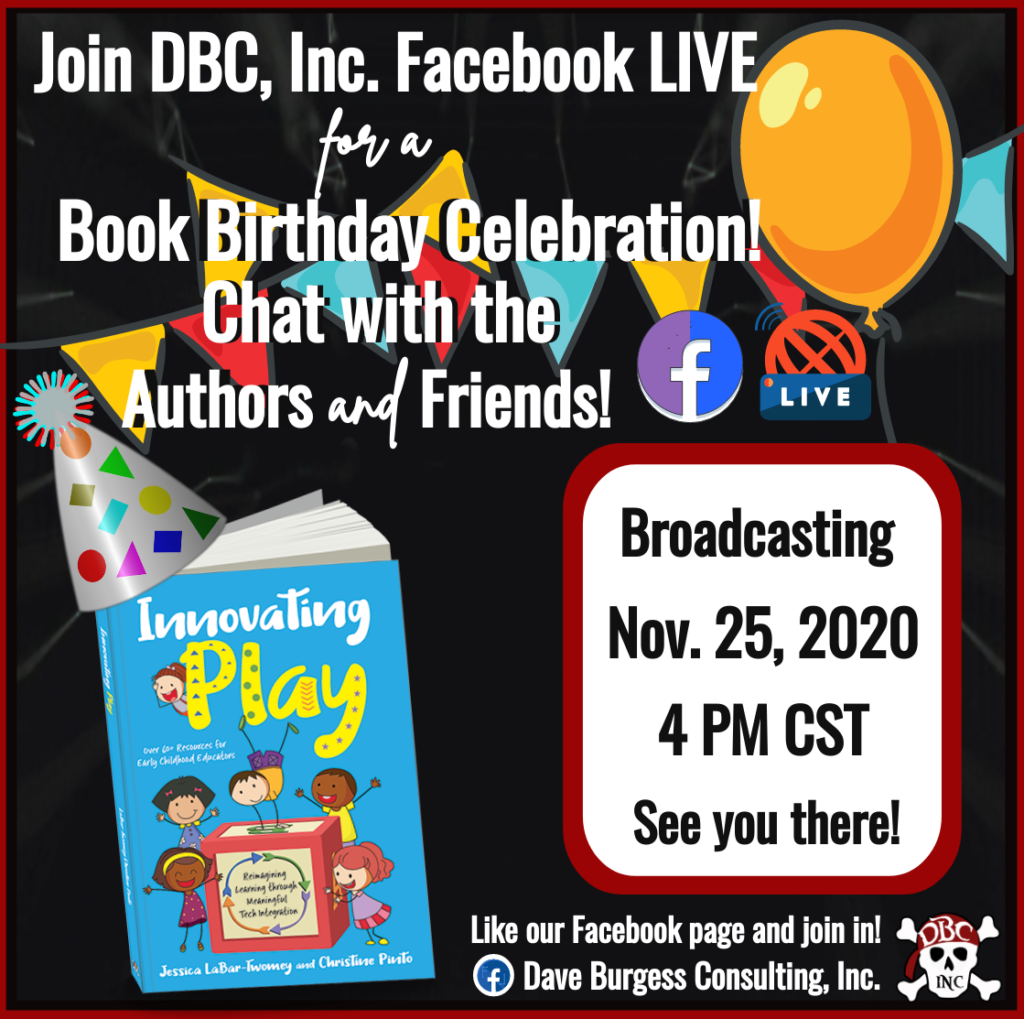 ISTE 2020
If you are registered to attend ISTE, be sure to check out our poster session: Redefining Rituals and Routines. We will be "live" on Sunday, November 29th from 11:00 AM-12:00 PM PST.