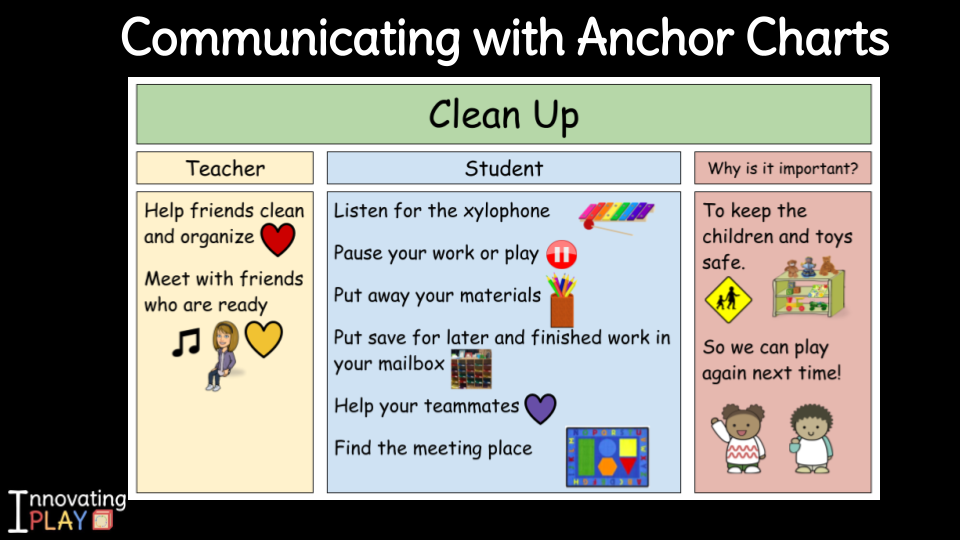 Many teachers turn to anchor charts in a variety of ways to communicate information with their students. Anchor charts are a helpful tool to concisely organize information and provide visuals when necessary.
At the beginning of our kindergarten year, we have anchor charts readily available in Google Slides for introducing routines and procedures. These anchor charts help tremendously with classroom management, as expectations are clearly outlined with visuals. They serve as an accountability checkpoint to encourage everyone to do their part. On our charts, we are sure to include Teacher jobs, Student jobs, and a space to share the importance of the routine and procedures. Typically, the importance piece is filled out with students, so they can share their voice and contribution to the chart.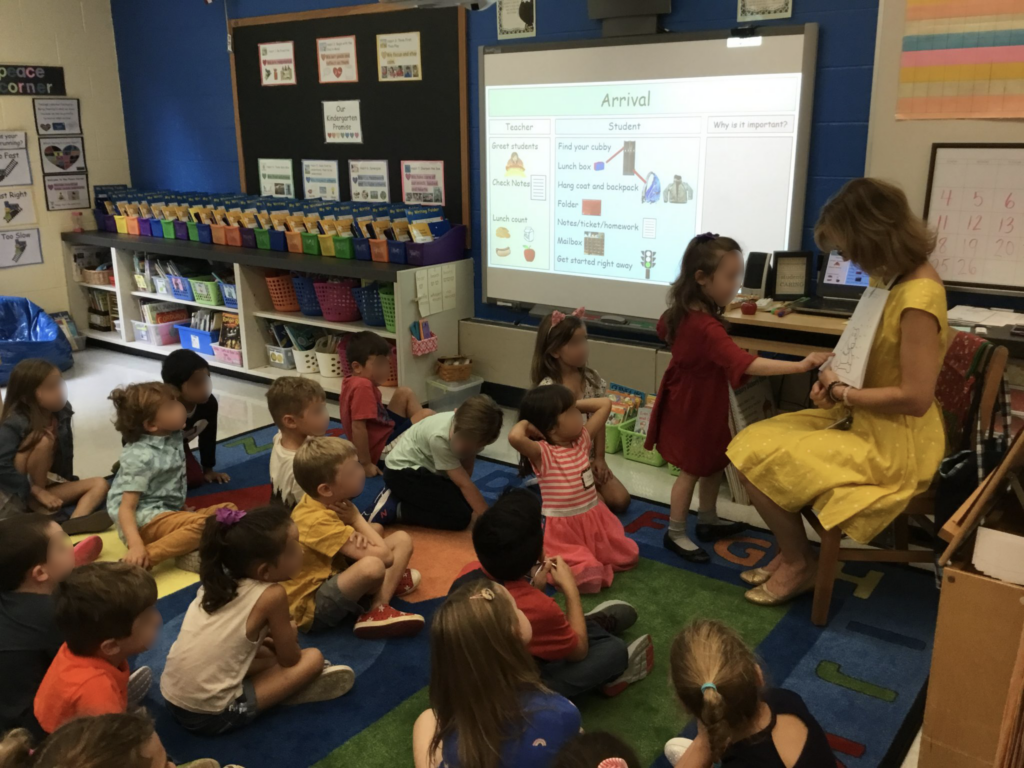 Sharing our Anchor Charts
Below you will find the anchor charts that Jessica made for classroom routines and for learning from home support.
innovatingplay.world/samplecharts
We are sharing our blank template below so you can create and customize your own anchor charts.
innovatingplay.world/anchortemplate
Sharing Anchor Charts with Families
Utilizing technology to build and share anchor charts holds the potential to empower children and families by creating common ground between home and school. Transparency with the language and the organization we use as teachers, allows families to consider how this works within routines at home. Through simple visuals, we provide examples of clear routines and structure. This is necessary, not only for learning in the classroom, but beyond the classroom with successfully navigating life with young children on a daily basis.
One of the benefits to working in Google Slides is the variety of ways you can share the content in them. Consider the best option for you and your families:
Share as an image – Each slide has the opportunity to be downloaded as an image file. Click on the anchor chart you wish to download. Locate the File menu, go down to Download and select JPEG Image. This can be a handy sharing method when you are posting to platforms like Seesaw, ClassDojo, Remind, etc.
Share slide deck link – If you have additional slides you are sharing with families and you want to share the link to the deck, locate the share icon and change the settings to "Anyone with the link can view."
Embed on a website – First, make sure the sharing access is "Anyone with the link can view." Then, locate the File menu and utilize the "Publish to the web" feature.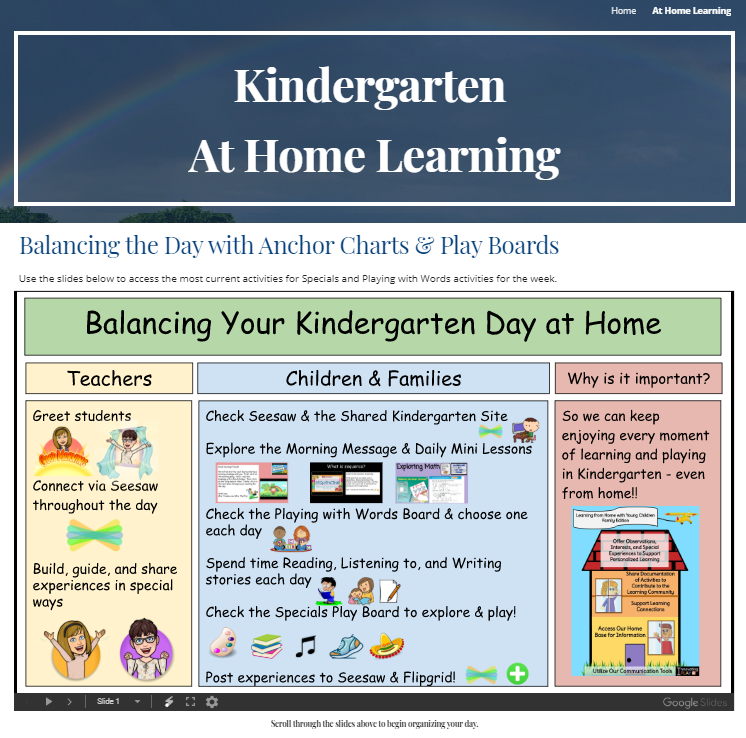 Print out small versions – Go to File and select Print. Reveal the More settings option, and adjust the Pages per sheet feature to the number of charts (slides) you want on a page. In the Pages section of the Print menu, you can also type in the slide numbers of the charts that you want to print (if you're not printing all of them). After printing, consider writing a couple bullets for talking points that grown ups can use at home.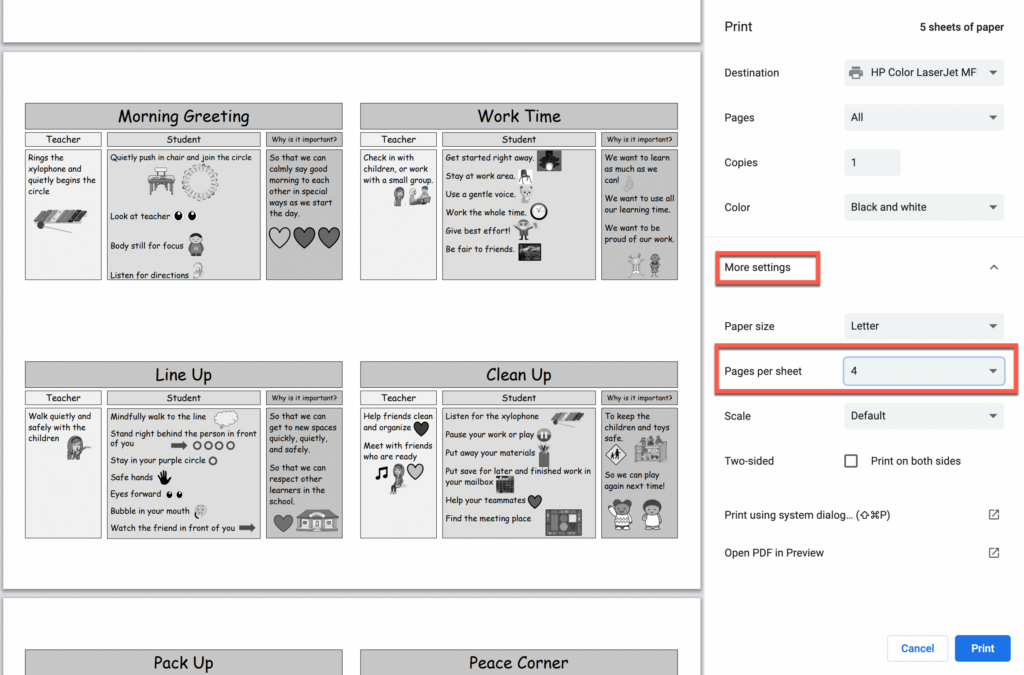 More Ideas for Visual Organization and Facilitation in Google Slides!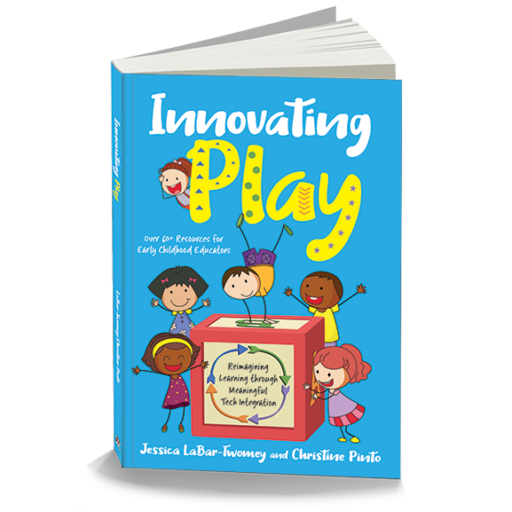 In our Innovating Play book we share other ways that we use Google Slides in our classrooms, such as Morning Messages, daily lesson slides, Kmail, special projects, sharing learning with families, among other ways! The Innovating Play book is available on Amazon and Barnes & Noble.