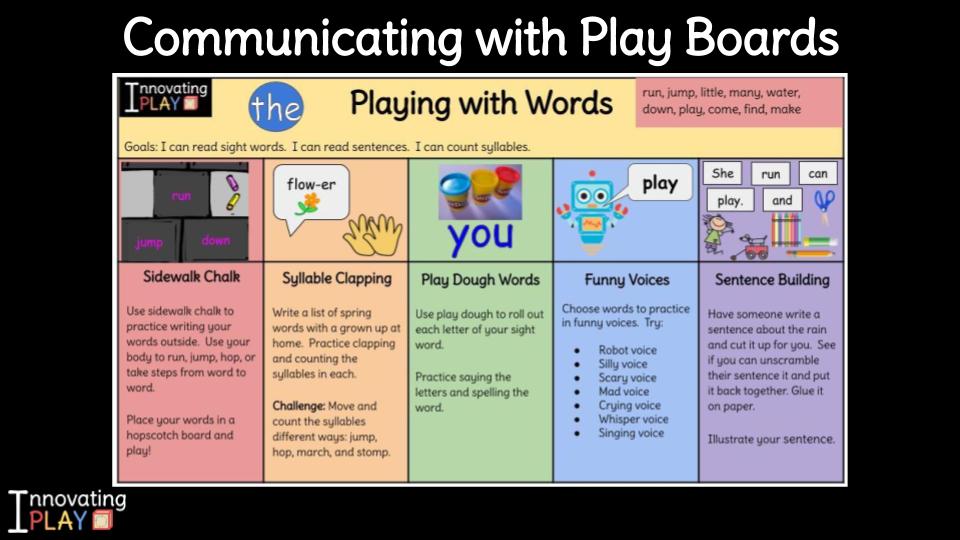 Over the years, we have been able to maintain hands-on learning through various learning models by communicating with play boards. In class, we display a play board to visually communicate different centers and names of children at each one. For the home setting with families, we share descriptions of various activities that can be enjoyed beyond the classroom.
Sharing Our Play Boards with YOU!
During distance learning, Jessica created Playing with Words boards each week, all year! There are over 200 activities in our collection! Now, we offer some of these activities in class and share the play boards as sight word practice for kids to engage in at home. Each one of these activities can be done with limited materials at home, and are screen free. We are giving you access to our WHOLE collection!
innovatingplay.world/playingwithwordscenters
Check Out Our Printable Play Boards
While our Playing with Words Boards were beautifully designed in color, we have a black and white edition available for printing! We enjoy using these boards for weekly sight word homework with our families.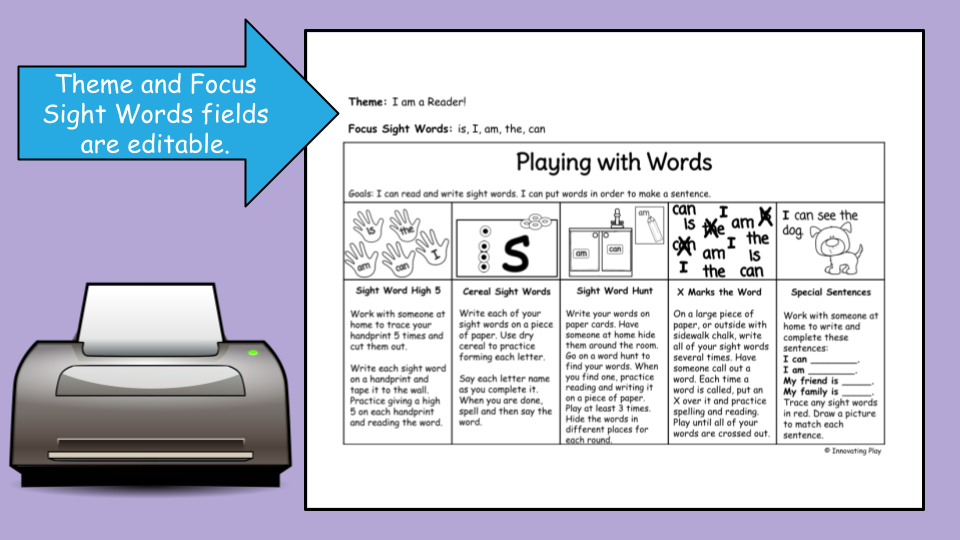 Click here to access our Printable Playing with Words Boards collections.
Customize Your Own Play Board
Do you have a different layout in mind or are curious about how we made our play board? Check out the screen cast below. If you'd like a blank copy of a play board, you can access it at the link under the video.
innovatingplay.world/playboardtemplate
---
More Information in Innovating Play!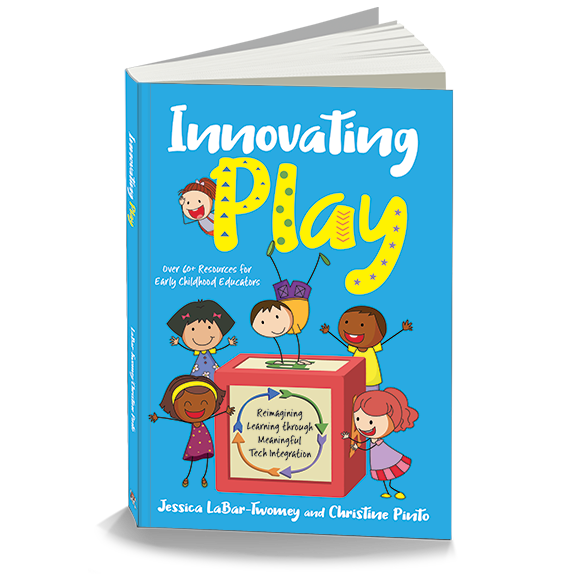 If you enjoyed this post, Chapter 4 of Innovating Play includes more ideas for literacy experiences. We share a week's view of balanced literacy through extended reading, tips for integrating technology with extended reading, and rich examples from our classrooms along with supplemental resources used. Chapter 7 of Innovating Play is dedicated entirely to Connected Play! In this chapter we share more about the different play types, ideas for connections, benefits for teachers and students, and a DEEP dive into blending tech with connected learning experiences. It also contains a link to our Connected Play boards, which includes thematic center ideas for technology, art, building and engineering, and word play. The Innovating Play book is available on Amazon and Barnes & Noble.