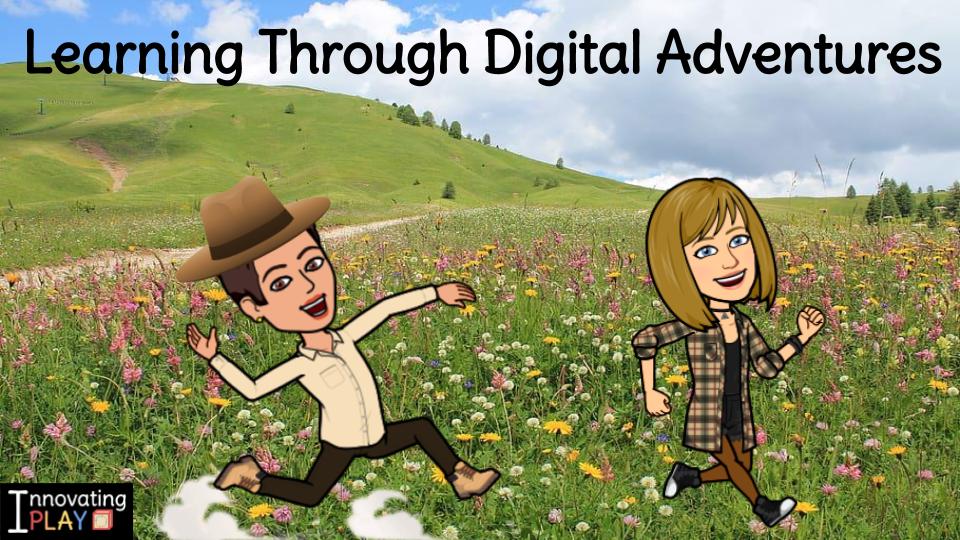 As teachers, we are constantly nurturing the connections children make between learning in the classroom, and the real world. We turn to a variety of resources and experiences to broaden their schema, and support the integration of new knowledge. Whenever possible we bring experts into the school, or take field trips out into the world to discover together. As we are navigating learning from home, the spirit of discovery and adventure is needed more than ever. This is a prime opportunity to embrace the idea that exploring the world, whether it is from our classroom or from home, presents exciting possibilities to re-imagine learning.
Guiding Adventures for Exploration
During our first year of collaborating together, our students were building connections about plant and animal life on the farm. To take their learning beyond the classroom we created a series of virtual farm experiences to guide their discovery. The experience included working with photos and videos from local farms in New Jersey, and was further developed as children participated in research of specific animals using a variety of sources. A collaborative culminating project between children in New Jersey and California brought learning connections home, as discoveries were communicated in special ways between classrooms. You can read more about this experience in our Playing at the Farm blog post.
Sharing Our Adventures
As we navigate remote learning, we are constantly checking in with what we have already discovered about effective use of technology in the classroom. Developing experiences from a common theme helps to ensure that learning is meaningful and cohesive as we build connections. With this in mind, we began to explore possibilities for a Humpty Dumpty nursery rhyme study.
Children will start by reading the morning message slide with their grown ups. When they move onto the next slide, they are greeted by habitats with wonders of what animal hatches there. Upon clicking on each habitat, children will have the opportunity to watch a video of an animal hatching from its egg. After visiting each habitat, children will be guided to a table slide to think about the patterns in animal life. There, they will use the information in the table to help them draw one of the animals and write about what they learned and observed. Extension activities are offered at the end for continued learning.
As we create more adventures, we will be adding them to the end of this blog post!
Posting for Families
You are welcome to use a copy of our slides and customize them as needed for your students and families. When you are ready to share, publish your slides to the web. Locate the File menu and select Publish to the web. Click the yellow publish button and then grab the link to share with your families. This published link can be shared on the platform where you are communicating with families.
Creating Your Own Adventures
We love when people take our ideas as sample experiences and run with them! You may have noticed that we often turn to Google Slides for creation and facilitation of learning experiences. We have discovered that focusing your teacher energy on learning how to use open ended tools like Google Slides provides you with options for exploration across content areas. If you have an adventure you would like to create for your students, and you are ready to dive deeper into creation with Google Slides, here are some tips to keep in mind:
Consider ways to explore local spaces by using your own photos and videos to customize experiences
YouTube offers vast options for exploring the world. Insert videos right into your slides to keep students in one concentrated space. Whenever possible, format videos to ensure that children are viewing the most important sections of the video
Consider the flow of the experience and add links to words, images, or specific slides so that students can navigate independently. Knowing how to link within your slides offers the opportunity to scaffold exploration for young children, while providing possibilities for independent learning.
In order to keep your focus on track, and make your process clear to administrators and families, consider adding a space to directly link learning standards (such as Next Generation Science Standards). This helps to clarify learning goals and ensure that your exploration is addressing appropriate grade level skills and strategies.
Let Your Adventures Live On!
Weaving together photos, videos, directions, goals, and resources in one cohesive space makes for an efficient and child friendly experience. The energy you put into it now can be taken right back into the classroom with you, and used again next year. This is a prime opportunity to discover new ways to teach that allows learning to live between students, teachers, families, and the world – without limits.
Even MORE Adventures
As promised, when create more adventures we will be adding them here! Follow the prompts on the slides as the students would. Click on the links to access your own copy to customize.
---
If you are curious about other ways that we include blended learning in our classrooms, check out our Nursery Rhyme Resources. They include class books, Google App experiences, and a variety of activities.