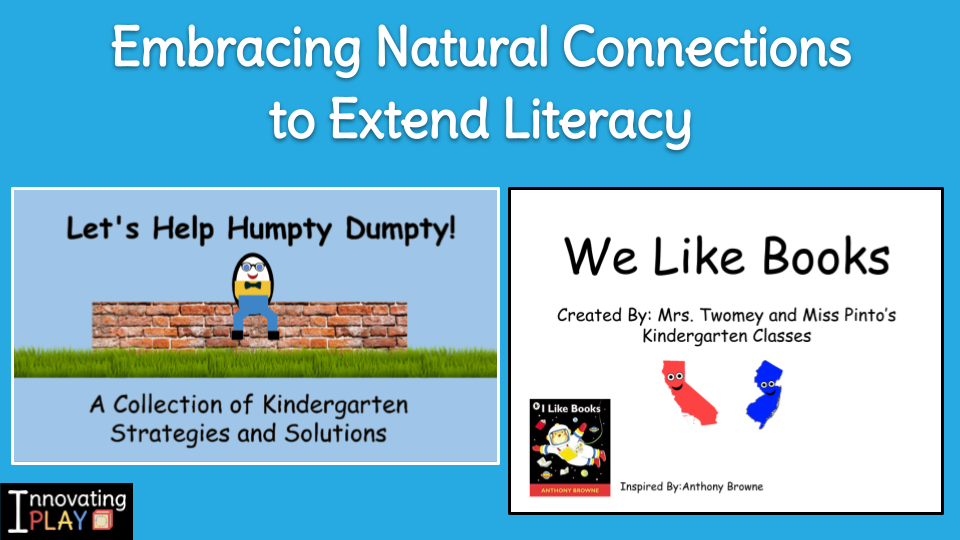 In our previous post we talked about Literacy Engagement, Technology, & Developmentally Appropriate Practices. In this post we are reflecting on strategies for developing meaningful connections between student interest and experiences, and the literacy process. By tuning into naturally occurring experiences, and following the lead of the children, technology can be a powerful source of creation and connection. We have the opportunity to empower children to see themselves as authors, illustrators, designers, and creators as we develop truly authentic literacy experiences together. 
"How we personalize the learning of literacy skills for each of our students is where we show the art of teaching." – Klea Scharberg ASCD
Many teachers of young children take pride in providing joyful, engaging, active lessons and experiences to support literacy development. We are trained to use running records, developmental rubrics, and a variety of assessments and sources of data to drive purposeful and targeted instruction for students. As we strive to provide the most meaningful instruction possible, we couple differentiated instruction with opportunities to personalize learning. This means that we account for student interest, learning style, and physical/emotional needs as we develop experiences.
Innovating Play Mindset
In Chapter 4 we present several examples of experiences that we have created in order to move learning beyond the book through Extended Reading. As part of this process we make very intentional efforts to look for opportunities to weave natural interests, curiosities, or current experiences into our literacy practices. We pay close attention to how and what children play, questions that surface through everyday conversations, and both planned and spontaneous events that may occur in our time together. Having a comfort level with a handful of open-ended technology tools means that we will be ready to create together in order to develop a rich literacy experience in which the children have a natural investment. In this, we support literacy development as a connected, internal, and naturally meaningful process.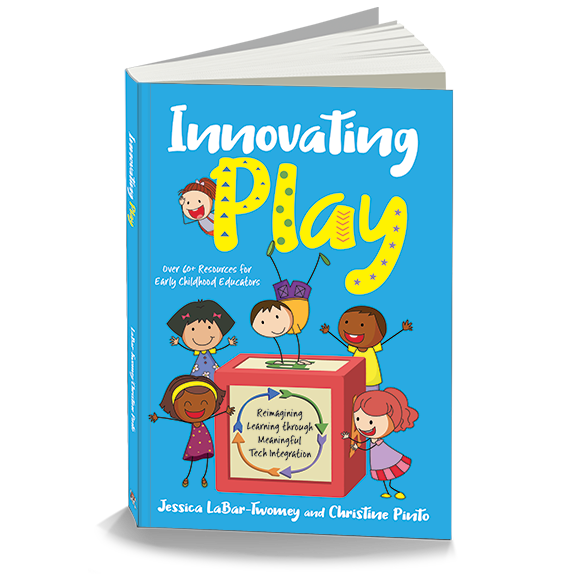 Think About It, and Share with Your PLN!
Share your strategies with us and the Innovating Play Community! We posted this prompt on Facebook, Twitter, and Instagram. You are welcome to click on the links to the posts and respond or share directly on your feed! Just be sure to tag us and use the #InnovatingPlay hashtag.