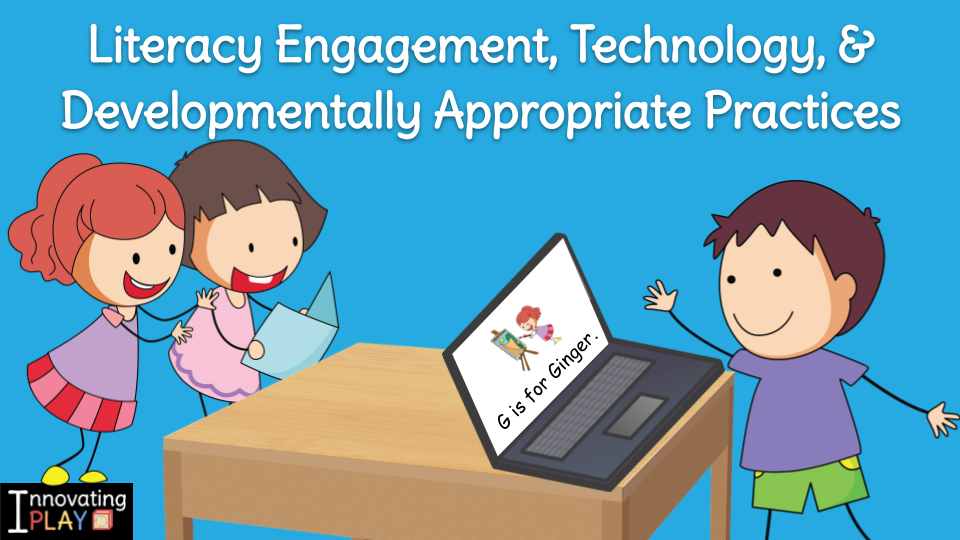 In our previous post we talked about Empowering Caregivers in the Learning Process. In this post we are reflecting on making thoughtful decisions as we broaden our perspective of literacy to include print and digital media. When we focus on research and developmentally appropriate practices provided through sources such as the NAEYC, we can frame lesson design and experiences we provide with confidence in best practices.
"I think we have to learn how to take advantage of digital technology without losing the relationships and conversation and interaction with real materials." – Chip Donohue
Learning to read and write are social and reciprocal experiences. While books, paper, pencils, and print may provide the concrete materials necessary for the process to take place, they are only part of the equation. The literacy process is not simply the interaction between an individual and the materials. It is the conversation, interaction, and relationship between the adult, the child, and a variety of rich materials that lead to meaningful receptive and expressive communication and application of skills and strategies.
Innovating Play Mindset
In Chapter 4 we present the idea of Extended Reading. Here we explore the idea that in order to successfully engage and participate in the world, children need to learn to receive and express ideas in multiple ways. Through a variety of examples from our classrooms, we share ways that we reframe reading and writing experiences to include: traditional text, balanced literacy, hands-on learning, collaboration, and use of technology to foster imagination and creation through literacy experiences. When we include traditional best practices as part of blended learning experiences, we offer children a rich literacy perspective that matches the world in which they live.
---
If you enjoyed the content in this post, you may be interested in resources related to the topics in this blog. Click on a category image to learn more.