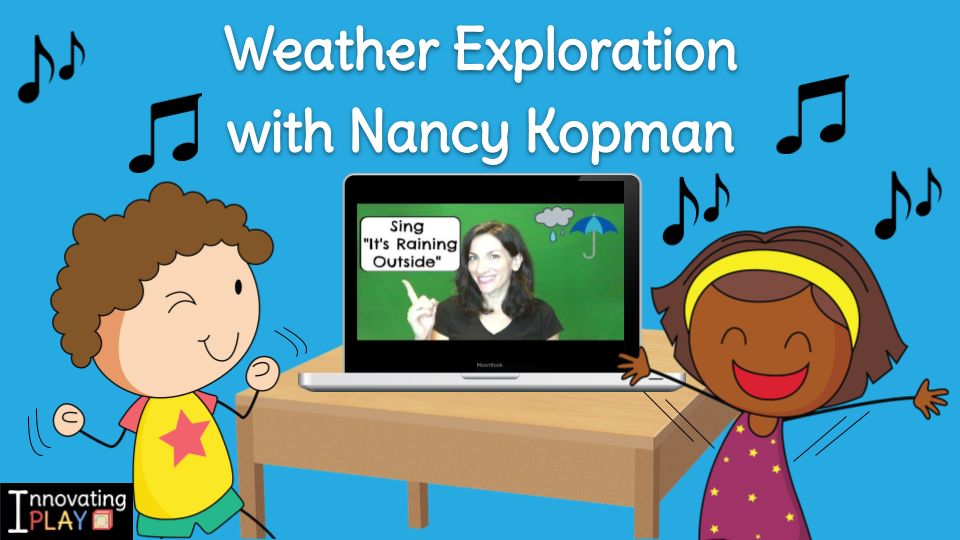 As classroom teachers, we all have resources and experiences we love! However, even our favorite experiences can be re-imagined and elevated to bring fresh energy into the classroom. We adore the weather routine between our classes. For the past five years, this has included our daily warm up with "What's the Weather?" by Nancy Kopman. This year, we took note of the children's deep engagement and curiosity during our weather routines, and considered how to expand this experience by asking ourselves these questions: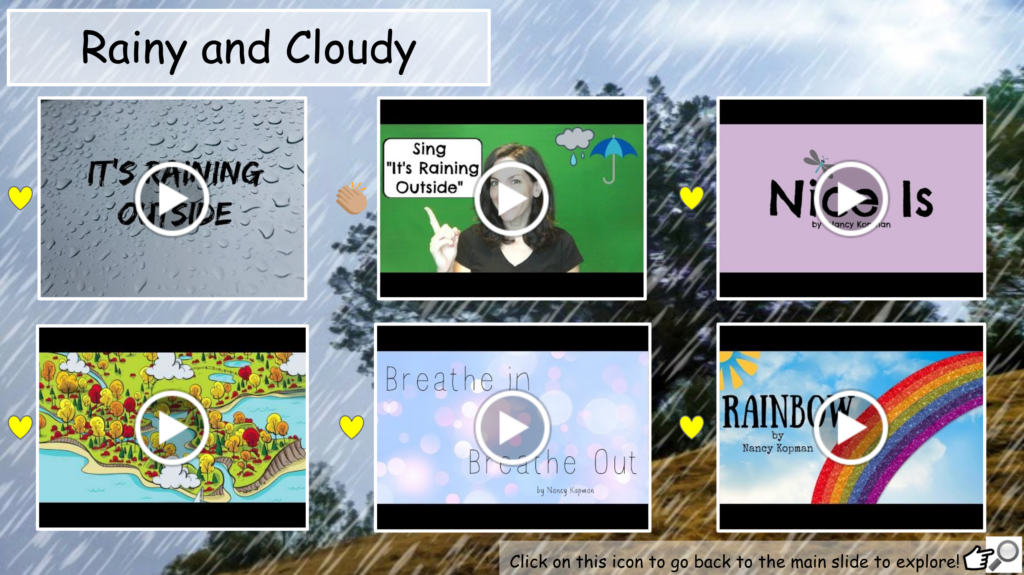 Are there other songs available from this artist that can expand our exploration of the weather and provide a more comprehensive look at her music as a whole?
How can we organize and create a visual framework to allow for easy access to support connections?
Which standards or objectives can be integrated between curricular areas to support a deeper learning experience?
How can we create a space that is accessible for families and other classes?
These are the wonders that sparked the development of our compilation: Weather Exploration with Nancy Kopman. The resource features several of her songs that can build on weather concepts and observations. When we use this resource, a child first shares what type of weather they want to explore and why. Sometimes their choice goes along with the weather for the day, a different type they are curious about, or a weather type they wish it was. Upon clicking on that weather type, a slide with related videos are displayed. The child can choose if they want to choose a 'listen and enjoy' video (yellow heart) or a movement video (hand clapping icon). After engaging with a song, we discuss why it was a match for that type of weather. For example, the windy songs all work on body movement in some way. Why does moving our bodies from left to right or up and down or shaking our hands remind us of the wind?
For more with Music with Nancy, click here! You can also subscribe to her YouTube channel here. Read more about our weather routines and resources in Chapter 5 of Innovating Play.