Building Community
One of the first tasks of the new school year is establishing a sense of connection, safety, comfort, and understanding of the norms within the learning community. While this year has brought new challenges in the development of our learning communities, the basic needs that must be met and established before effective academic learning can take place remain the same.
For the past three years, our kindergarten classes have worked together daily from across the country to establish these norms together. Since we had developed a framework for building and connecting beyond the classroom in the past, our practices translated beautifully to both remote and hybrid learning models. In this post we will share with you our strategies, resources, and practices for building a strong, connected community that can learn together from anywhere.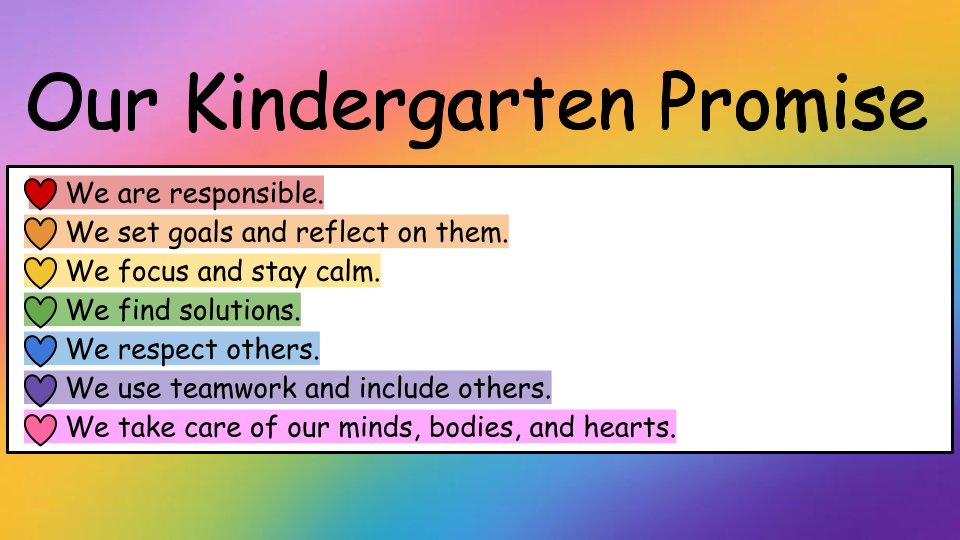 Building Our Kindergarten Promise
Many classes begin the year by developing a mission statement to define the values and culture of the learning community. In our classrooms we build Our Kindergarten Promise to establish routines, expectations, along with common language and practices that reflect how we care for each other.
A new promise is explored each day through a clear set process. This process includes:
Introduction of the promise focus concept through a Morning Message
Reading of a high quality text that expands the concept of the promise while clearly representing diverse representations of people, cultures, and lifestyles
Follow up activity that allows children to practice and develop understanding of the promise through hands-on exploration
Reflection and connection through writing and illustrating using individual student copies of Our Kindergarten Promise Book
Celebrating International Literacy Day with Story-a-Thon
Weaving intentional texts and literacy experiences into the development of Our Kindergarten Promise establishes the classroom culture as inclusive and diverse in representation of all children and families. Beyond this, establishing Our Kindergarten Promise between our classes, supports children in understanding that these ideas are not limited to our own class, and can translate to a broader global community of learners. This paves the way for collaboration that will happen throughout the year together, and helps them to understand that these promises can be kept anywhere.
With this mindset at the forefront of our work, we are excited to be panelists for #Storyathon2020 contest with Google's Read Along initiative. In honor of International Literacy Day, teachers and families can work together to let young learners' ideas soar with this opportunity. Students can submit their own story for a chance to be published on Read Along. This is taking place from September 8th – 30th 2020. Click here to learn more details for how your students can participate.
---
All resources and blog articles created under the Innovating Play brand are the property of Christine Pinto, Jessica Twomey, and Innovating Play LLC. Unauthorized use and/or duplication of materials without express and written permission from Christine Pinto or Jessica Twomey is strictly prohibited. Resources offered are for personal use and may NOT be sold by any means. Sharing forward is allowed, provided that full and clear credit is given to Christine Pinto, Jessica Twomey, and Innovating Play, with appropriate and specific direction to the original content on innovatingplay.world. Please see our Copyright Policy for more details.